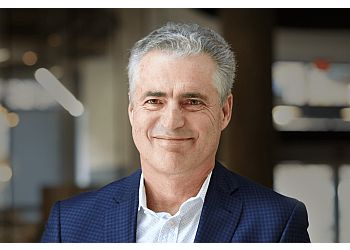 John Mullin is the founding partner of Mullin DeMeo Wirk Law Corporation. He earned his LL.B from the University of Victoria in 1983 and was admitted to the British Columbia bar in 1984. He is a well-known figure in the Greater Victoria real estate and development circles, often delivering insightful presentations to the region's top real estate professionals. With over three decades of service in Victoria, John brings a wealth of experience and expertise to his practice. Mullin DeMeo Wirk Law Corporation boasts a team of skilled and knowledgeable legal professionals who assist clients with residential and commercial real estate transactions across Southern Vancouver Island. The experts at Mullin DeMeo Wirk Law Corporation bring their extensive experience to every transaction, ensuring the accurate and timely processing of your real estate documents. They are fully equipped to guide you through all aspects of purchasing, selling, and financing real property in the Greater Victoria, BC, communities.

UNIQUE FACTS:
• Offering Practical Legal Guidance
• Preserving Your Precious Time and Financial Resources.
Specialty:
Single Family Dwellings, Condominiums, Town Homes, New Home Construction, Purchase, Sale, Time-Share and Strata Title Properties, Leasehold Assignment, Finance and Refinancing of Residential Property, Development and Construction Law, Corporate, Commercial Services, Wills & Estates
Contact:
Working Hours:
Mon-Fri: 8:30am - 5pm
Sat & Sun: Closed
TBR® Inspection Report: