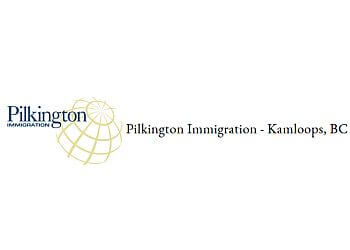 Pilkington Immigration Law Firm brings extensive experience in immigration, providing local representation while assisting you in navigating the key aspects of your case. They understand that the immigration process can be frustrating, and they are dedicated to alleviating some of your concerns. Each case they undertake receives thorough and individualized attention. The team at Pilkington Immigration Law Firm is committed to helping you navigate the complexities of immigration laws, whether it's for you, your family, or your employees seeking to work or study in Canada. They offer guidance on the most suitable immigration application type with the highest likelihood of success. Their lawyers possess the expertise and experience you can rely on for dependable legal solutions. For regular business clients, they offer discounts and cost-effective options. To schedule a consultation, reach out today. The cost of their services may vary depending on the specific type of application.

UNIQUE FACTS:
• Adaptable appointment timetables
• A friendly and inviting office atmosphere
• Support with business immigration.
Specialty:
Post-Graduate Work Permit, Provincial Nominee Programs, Temporary Resident Visa, Labour Market Impact Assessments, Temporary Foreign Worker Program, L1, O and P Visas, Spouse and Family Sponsorship, Skilled Worker Express Entry Applications, Study Permits, Intracompany Transferees, TN Visa & Citizenship Applications
Contact:
Working Hours:
Mon-Fri: 9am - 5pm(By Appointment)
Sat & Sun: Closed
TBR® Inspection Report: