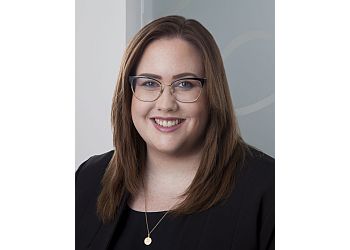 Oakley Family Law was established by Melissa Oakley, who actively represents clients in both the Provincial Court of Alberta and the Court of King's Bench of Alberta. As a lawyer, Melissa is renowned for her strength and passion, deeply valuing her clients' interests inside and outside the courtroom. Her dedication lies in achieving the best possible outcomes for her clients through effective negotiation, always mindful of time and cost efficiency. Melissa's commitment to the community is evident through her active involvement with organizations like the Elizabeth Fry Society, the Children's Legal and Educational Resource Centre, Pro Bono Law Alberta's Dial-A-Lawyer program, Canadian Bar Association's Law Day, and Legal Education Society of Alberta's intensive trial advocacy program. Oakley Family Law, an emerging firm specializing in family law matters, is driven by diligent work and extensive knowledge. They prioritize finding the most suitable results for their client's unique needs. Their primary objective is to facilitate positive outcomes and assist clients in moving forward with minimal stress and hassle. By working closely with their clients, they identify the best action to promptly and cost-effectively resolve legal issues.

UNIQUE FACTS:
• Free 30 minute consultations
• Free parking is available in front of their building.
Specialty:
Legal Separations, Custody and Access, Guardianship, Child Support and Welfare, Paternity Testing, Child Representation, Financial Disclosure, Division of Property, Spousal Support, Child Support, Divorce and Separation Agreements, Adult Interdependent Relationship, Restraining Orders, Cohabitation, Pre-Nuptial & Post-Nuptial Agreements
$Price:
Initial one hour Zoom consultation for $200

Contact:
Working Hours:
Mon-Fri: 9am - 4pm
Sat & Sun: Closed
TBR® Inspection Report: