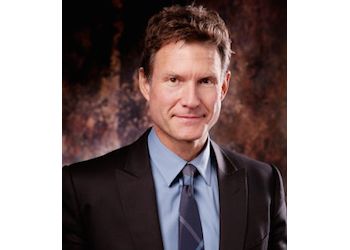 Trevor Ford is a well-known lawyer based in Calgary. He received his LLB from the University of Western Ontario. He holds memberships with both the Law Society of Alberta and the Calgary Bar Association. With a profound focus on medical and dental malpractice/negligence cases, Trevor represents clients who have endured injuries due to the negligence of healthcare providers. His expertise in handling high-profile cases has garnered numerous referrals from legal and medical colleagues alike. Throughout his legal career, Trevor remains steadfast in his commitment to securing proper and maximum compensation for victims and families affected by injury and wrongful death. He communicates straightforwardly, inspiring trust and confidence in his abilities. At Trevor W. Ford law firm, clients can expect effective and equitable representation that significantly improves the lives of those involved and their families.

UNIQUE FACTS:
• 32 Years of Experience
• Attained Millions of Dollars in Damages for His Clients
• Initial Free Telephone Consultation.
Specialty:
Medical Negligence, Surgical Errors, Birth Injuries, Anesthesia Error, Brain Injury, Incorrect Diagnosis, Medication and Prescription Mistakes, Wrongful Death, Personal Injury, Motor Vehicle, Slip & Fall Accidents
Contact:
Working Hours:
Mon-Fri: 8am - 5pm
Sat & Sun: Closed
TBR® Inspection Report: