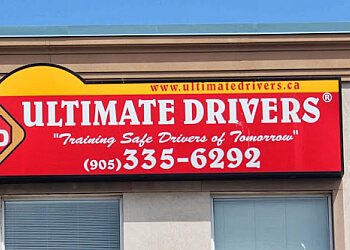 Ultimate Drivers Burlington holds the distinction of being a Ministry-Approved BDE course provider, offering an unparalleled level of driving learning practice. The core of their mission revolves around furnishing Burlington residents with reputable driver education programs. This driving school's overarching goal is to shape responsible and safe drivers of tomorrow. Anchored by their dedicated and self-motivated organizational ethos, they are steadfast in upholding their exceptional standards of driving instruction, professionalism, and service. Ultimate Drivers provides an array of benefits, including comprehensive training materials, regular progress reports, a user-friendly appointment system, convenient payment options, complimentary review sessions, and flexible weekend and evening course schedules. Furthermore, you are free to review the entire e-course or specific segments as often as necessary prior to your final submission. For in-car lessons, they offer complimentary pickups from your home, school, or workplace within a reasonable distance. Their entire focus is driven towards caring for their customers and preparing safe and responsible drivers for tomorrow. They offer Beginner Driver Education Classroom, Advance, Refresher, G1 and G2 packages for learners of all age groups.

UNIQUE FACTS:
• Online & Offline Service
• G & G Road Test Package
• Affordable Rate
• MTO Approved Driving Course
• Ministry-Approved Driving School.
Specialty:
Driving Instructor, Driving Lessons, Driving Classes, Driver Training, MTO Approved Driving Schools, Beginner Driver Education Program, BDE Course, Driving Courses, G2 Driving School, G and G2 Road Test Packages, Advanced Beginner Driver Education, Complete Refresher, Refresher, Driver Improvement, Defense Driving Course & Winter Time Driving Program
$Price:
G Road Test Packages $235 Beginner Driver Education Program $730 G2 Road Test Packages $195

Discount:
$100 Off on Advanced and Beginner Driver Education - $20 Off on Complete Refresher & $10 Off on Refresher Program
View Coupon
Contact:
Working Hours:
TBR® Inspection Report: