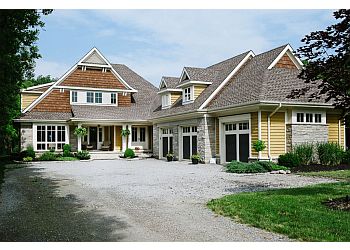 Structured Creations stands as a forefront architectural enterprise committed to presenting inventive yet pragmatic solutions within the realm of personalized residential home design. Boasting a versatile cadre of professionally trained individuals, their collective expertise spans a wide spectrum of custom residential design facets. Whether it pertains to the inception of novel residences, the revitalization and expansion of existing structures, or the crafting of original cottages, Structured Creations is poised to materialize your precise visions. The team at Structured Creations operates under the belief in each client's untapped potential, while remaining attuned to the nuanced demands of their specific projects, budgetary considerations, and desired aesthetic sensibilities. They champion the holistic evaluation of each undertaking, recognizing the imperative of a comprehensive approach in yielding designs that consistently transcend their clients' anticipations. In the pursuit of ensuring that their creative offerings consistently surpass expectations, Structured Creations initiates an obligation-free preliminary consultation. This dialogue serves as a platform to delve into the scope and financial parameters of your prospective new home, renovation, addition, or interior remodeling project.

UNIQUE FACTS:
• 20+ Years' Experience
• Experienced Team
• Award Owned Company
• Serve 10 Main Locations.
Specialty:
New Custom Construction, Residential and Commercial Projects, Preliminary Design Investigation and Concept, Master Planning, Home Construction, Construction Documentation, Renovations, Additions & Cottage
Contact:
Working Hours:
TBR® Inspection Report: