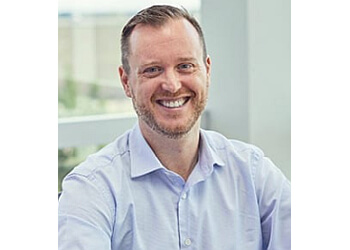 IT Force leverages technology to empower individuals who share their vision of achieving greatness. They specialize in providing dedicated support to clients across various sectors, including manufacturing, professional services, transportation & logistics, and not-for-profit organizations. Their Managed IT Services are meticulously crafted to ensure the seamless and efficient operation of your business, allowing you to focus on your core strengths. Drawing upon their extensive experience in assisting Canadian businesses, their expert team is dedicated to simplifying your technological challenges. With a track record of successfully resolving more than 90% of technical issues, IT Force operates through its remote IT department, telephone support, and its physical office located in Southern Ontario. Their white-glove approach and round-the-clock monitoring contribute to the uninterrupted operation of their clients' companies.

UNIQUE FACTS:
• Online Appointments
• On-Site Services
• Over 20 Years Experience
• Personalize Solutions that Meet Their Clients' Unique Needs
• Real-Time Collaboration to Create True Value.
Specialty:
Managed IT Services, Microsoft Azure, Teams and Stack, Cloud Services and Migration, Mobile Device Management, Backup and Disaster Recovery, Dark Web Monitoring and Threat Assessments, Business Intelligence, Cybersecurity, Anti-virus Configurations & Online Identity Protection
Contact:
Working Hours:
Mon-Fri: 8:30am - 5pm
Sat & Sun: Closed
TBR® Inspection Report: