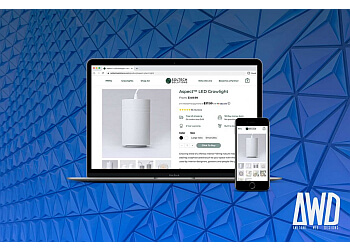 Awesome Web Designs emerges as a prominent force in the realm of website design, renowned within Burlington, Ontario. At the helm is Guillermo Figueredo, the founder, developer, and designer, who brings his expertise to the forefront. With a diverse range of skills encompassing web development, brand identity, growth hacking, and inbound marketing, Awesome Web Designs offers a comprehensive skill set to their clientele. As a creative studio, they are dedicated to delivering excellence through Graphic Design and Web Design services of the highest caliber. Leveraging their extensive experience in digital marketing, Awesome Web Designs is adept at converting your visionary concepts into tangible and thriving business narratives. Their proficiency extends to crafting meticulously designed websites and top-notch web development endeavors, alongside creating custom logos and establishing brand identities. Within Awesome Web Designs' portfolio, you'll find a commitment to translating innovative ideas into successful business ventures, underpinned by a wealth of digital marketing wisdom and artistic prowess.

UNIQUE FACTS:
• Designing websites for more than 10 years
• Designed more than 50 web pages.
Specialty:
Web and Graphic Design, Web Wireframing, Web Hosting, Web Maintenance, SEO & Inbound Marketing
Contact:
Working Hours:
TBR® Inspection Report: