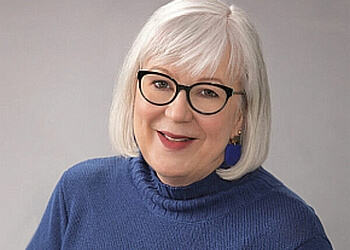 Monique J. Charlebois possesses a wealth of expertise as a seasoned attorney with a track record of over two decades specializing in Ontario estates law. She completed her LLB degree from McGill University. Monique's legal practice offers comprehensive assistance to clients in various aspects of estate law, encompassing estate administration, document drafting, and resolution of disputes. She frequently assumes roles as an estate trustee, property guardian, or estate trustee involved in legal proceedings. Monique is proficient in facilitating the acquisition of certificates of appointment for estate trustees, regardless of the presence of a will. Her primary focus involves guiding trustees on optimal strategies to safeguard themselves and the intended beneficiaries throughout the estate administration. Drawing from her extensive experience, she is well-versed in serving as an estate trustee in litigation. Monique also provides invaluable support to beneficiaries seeking clarity on distributing a deceased individual's assets. With a dedicated team, Monique Charlebois is well-prepared to address a broad spectrum of estate-related requirements.

UNIQUE FACTS:
• Community and Professional Activities
• Policy and Program Experience
• Civil Law and Common Law Experience.
Specialty:
Advising Estate Trustees, Certificate of Appointment of Estate Trustee, Living Wills, Powers of Attorney for Property and Personal Care, Fiduciary Services, Wills and Powers of Attorney, Helping and Locating Beneficiaries, Estate Litigation & Administration of Estates
Contact:
Working Hours:
Mon-Thu: 9am - 5pm
Fri-Sun: Closed
TBR® Inspection Report: