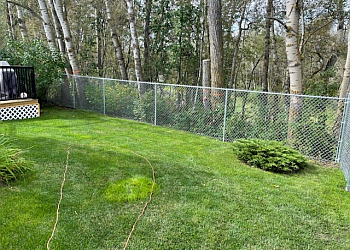 Atlantic Fence delivers comprehensive fencing services to the commercial, industrial, oil & gas, and residential sectors, as well as offering repair solutions, all spanning across Edmonton and Central Alberta. Their overarching mission centers around safeguarding your property through fencing solutions that effectively marry functionality and aesthetics. This pursuit of excellence is underpinned by their unwavering commitment. Distinguished by their expertise, the adept team at Atlantic Fence employs solely premium-grade construction materials for their installations, a practice that underpins the provision of top-tier industrial fencing solutions tailored to the unique requirements of your site. With a legacy dating back to 1980, they have consistently ranked as the preferred choice for fence-related needs, encompassing building, repairing, installing, removing, and relocating fences. Notably, Atlantic Fence excels in delivering industrial, residential, and commercial fencing solutions, while also specializing in gate operator installations. Their accomplishment of COR certification attests to their dedication to safety, further demonstrated by their meticulous attention to detail and commitment to exemplary customer service. In recognition of client convenience, Atlantic Fence extends flexible payment options. With an unwavering focus on precision and a profound dedication to customer satisfaction, Atlantic Fence extends complimentary quotes for diverse fencing types, affirming their dedication to transparency and comprehensive service.

UNIQUE FACTS:
• Financing
• Competitive Prices
• Industrial Fence
• Commercial Fence
• Residential Fence.
Specialty:
Tank Storage, Blending, Valve, Metering and Limited Access Sites, Temporary Panels, Oilfield Services, Gate Operators, Interior Lockers, Storage Compounds, Perimeter, Bollards, Ball Diamonds, School Yards, Gates, Developer Wood, Fence Repair, Galvanized, Dog Runs & Powder-Coated Fence
Discount:
Commercial:
Get 1 AIR MILES® Reward Miles for every $30 OFF
Residential:
Get 1 AIR MILES® Reward Miles for every $20 OFF

Contact:
Working Hours:
Mon-Fri: 8am - 4pm
Sat & Sun: Closed
TBR® Inspection Report: