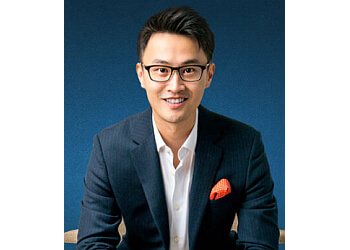 Mobius Planning Corp. stands at the forefront of Richmond's financial services landscape. At the helm of this establishment is Bily Xiao, the founder, principal, and Certified Financial Planner. His expertise has garnered recognition through interviews with CBC Radio and features in esteemed publications like The Globe & Mail, Forbes, and Financial Post. Notably, he holds the distinction of being a founding member of the Financial Planning Association of Canada. They extend comprehensive financial planning and wealth management services to their clientele. Their primary focus is on individuals driven by a desire to create positive change and contribute meaningfully to the world. This firm dedicates itself to guiding and optimizing the financial well-being of such individuals, enabling them to lead fulfilling lives while also making generous contributions. Central to their approach is globally diversified, evidence-based investment strategies. These strategies are complemented by a comprehensive suite of services encompassing retirement planning, financial analysis, tax management, cash flow optimization, estate planning, insurance solutions, and investment management. A defining feature of Mobius Planning Corp. is their provision of fee-for-service fiduciary financial advice, ensuring their client's best interests remain paramount. Additionally, they offer complimentary consultations.

UNIQUE FACTS:
• Online Appointments
• On-Site Services
• Multi-Step Approach.
Specialty:
Life, Disability and Critical Illness Insurance, Registered Retirement Savings Plan, Tax-Free Savings Accounts, Registered-Disability Savings Plan, Discretionary Portfolio Management, IPP, RCA, Charitable Giving, Cashflow and Retirement Planning, Withdrawal Strategies, Wealth Transfer & Management
$Price:
Starts from $200 per month

Contact:
Working Hours:
Mon-Fri: 9am - 5pm
Sat & Sun: Closed
TBR® Inspection Report: