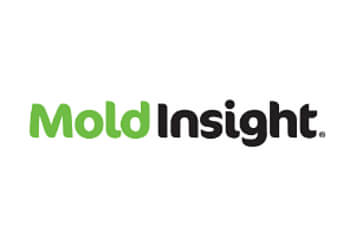 Mold Insight Inc. offers comprehensive assistance to individuals in identifying, preventing, and addressing concerns linked to water damage and mold within residential homes and small-scale commercial structures. Specializing in mold testing, Mold Insight is equipped to determine the presence of mold issues. Sean, with experience as an Accredited Home Inspector and a Mold Certified inspector, has evolved his expertise over time. His qualifications include specialized proficiencies in Building Envelope Science, Mold Inspection, Mold Remediation, and Infrared technology. Sean's proficiency has been recognized through various media outlets. He has contributed as an author for Real Estate Weekly and has been featured on platforms like Breakfast Television, Global News, Vancouver Magazine, CKNW News Radio, and The Richmond News. Ensuring the highest industry standards, Mold Insight holds IICRC certification as mold professionals. For clients situated at a distance, Mold Insight extends virtual consultations to address mold-related concerns. This includes discussions on mold issues, mold removal strategies, analysis of mold lab reports, and guidance on mold prevention.

UNIQUE FACTS:
• Virtual consultation
• Stress-free service
• Available 7 days
• Affordable price
• Online appointment.
Specialty:
Mold Testing and Inspections, Attic Mold, Crawlspace, Bathroom, Garage, Kitchen, Basement Suite, and Infrared Inspections & Consulting
$Price:
Single-Family Home:
2000 Square Feet: $500
Air Quality Testing : $500

Awards:
Consumer Choice Award - Business Excellence
Contact:
Working Hours:
Mon-Sat: 8am - 6pm
Sun: 9am - 5pm
TBR® Inspection Report: