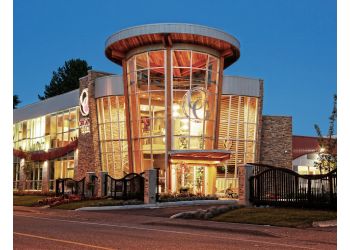 VividGreen Architecture Inc. stands as a premier full-service architectural firm in Richmond, renowned for its collaboration with developers, building proprietors, and property managers across Metro Vancouver. Spearheaded by Rosa Salcido, the firm's Principal, their approach integrates sustainability into every facet of design. With a client-centric ethos and impeccable organizational acumen, Rosa ensures that clients can entrust their timelines and budgetary constraints. Rooted in Richmond, the architecture team offers an extensive range of services spanning from initial concepts to the project's tangible realization. Beyond a wealth of experience and professional prowess, the team at VividGreen Architecture Inc. invests genuine care in comprehending your architectural aspirations. Throughout the entire journey, they adeptly supervise and steer your project, delivering unwavering personalized attention.

UNIQUE FACTS:
• 30 years of experience
• Certified Professional
• project approvals and building permits with her CP certification
• Online appointments
• Completed over 500+ Projects in 2022.
Specialty:
Pre-design Phase, Feasibility Studies, Planning, Documentation, Design Development, Administration, Project Management, Interior Design, Commercial, Residential, Mixed Use Developments & Commercial
Contact:
Working Hours:
Mon-Fri: 9am - 6pm
Sat & Sun: Closed
TBR® Inspection Report: