Design2Web IT, Inc.
Design2Web IT, Inc. Design2Web IT, Inc. is one of the Three Best Rated® IT Services in Abbotsford, BC.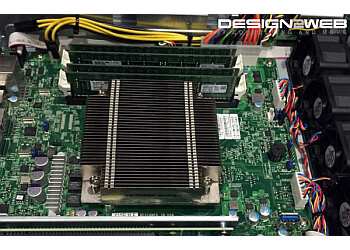 is a full-service, managed IT services provider (MSP) in Abbotsford, BC. Their experts have over 17 years of experience in the IT industry. They are a member of the Abbotsford Chamber of Commerce and are a BBB Accredited Business. Their team offers full-service managed IT and software development services for small and medium-sized businesses. They are dedicated to providing businesses with reliable and cost-effective technology solutions. Design2Web helps your IT strategy align with both short-term and long-term business objectives. Design2Web supports operating systems like Windows, macOS, Linux, Solaris, and Unix. They monitor client servers and backups on a daily basis. They specialize in industry-specific applications for doctors, lawyers, pharmacies and medical clinics. Discounts are available for non-profits, students, seniors, and religious organizations. Free consultations are available.


Online Appointments
Cost-Effective Technology Solutions
18 Years in Business
807 P Cs + Servers Built
975 Managed Devices.
Managed and Remote It Support

Network and Cyber

Endpoint Security

It Consulting

Data Backup

Email and Spam Protection

Anti-Malware Solutions

Disaster Recovery

Cloud Hosting & Software Development
Definitely was the right choice. We had to replace a business computer with all of our historic accounting data (as well as gigs of music and photos). We were very hesitant given the importance of having the system up and running and bug free right away. (Considering we were also having to move from Windows 7 to Windows 10 as well) Well, after this painless experience with Design2Web's team, we are ecstatic at the outcome. They built us new computer to fit our requirements for now and into the future, they delivered it, completed the data transfer and had it up and running in about 1.5 hours, no hiccups, no stress and at a great price. They definitely now have a lifetime customer in us - Don R. Campbell
Amazing service. We can't say enough good things about the service we have received from Avi and his team. No problem is too big or small for them to help us tackle. We are so grateful to have them working with us to continue to improve our IT systems - Rapid Auto Glass
Avinesh and his team at Design2Web have been committed to our office IT running smoothly for the last 10+ years. We have received assistance with every aspect of our IT over the years, and have been very pleased with the results every time. They are very responsive to emergency or last-minute requests, are calm and communicative in stressful situations and have been an essential part of our law firm running smoothly. Thank you, Design2Web!
Design2Web has been great to work with all around. They have come in and networked my home office, built me multiple computers, helped me with great backup services and most of all they are prompt and courteous. I couldn't be happier with their services. I recommend them to anyone that needs IT help - Jessica Weismiller
Business IT Services Starts from $90/hour
Web/Software Development Starts from $70/hour
Channel Futures NextGen 101 Winner in 2021 & 2022
Mon-Fri: 7am - 10pm
Sat & Sun: 10am - 10pm
Nearby IT Services in Abbotsford: