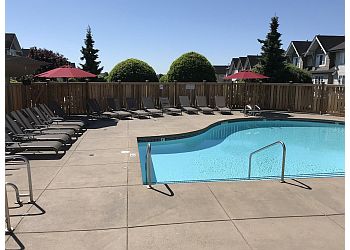 Imperial Paddock Pools Ltd. stands as a family-operated enterprise within the realm of pool services in Burnaby. With warmth and approachability, their amiable staff remains dedicated to upholding a legacy of impeccable service, deep-rooted industry acumen, and equitable pricing. Their enduring goal is the preservation of their esteemed standing, reflective of their unswerving commitment. Their dedication extends to equipping you with the requisite service and expertise to tend to your pool, spa, hot tub, or water feature. Proficiency lies at the heart of their operations, encompassing meticulous maintenance and adept repairs for all categories of swimming pools, hot tubs, and water features. Paddock specializes in curating personalized maintenance programs for homeowners, granting you more leisurely moments by the pool. Their comprehensive maintenance programs serve as a testament to their adaptability and commitment to facilitating hassle-free aquatic enjoyment.

UNIQUE FACTS:
• Free quotes
• Over 65 years of experience
• serviced thousands of commercial and residential swimming pools.
Specialty:
Residential, Commercial, Acid and Chlorine Washes, Test Chemistry, Balance Skimming Debris, Back Wash Pool and Spa Filters, Clean Skimmer and Strainer Baskets, Liner Repairs, Vacuuming, Walls and Floor Periodic Brushing, Rebar/Plaster Patching, Tile Replacement, Pool Resurfacing & Re-Plastering

Serving Locations:
Surrey, Langley, Vancouver & Lower Mainland
Contact:
Working Hours:
Mon-Fri: 9am - 4:30pm
Sat: 9am - 12:30pm
Sun: Closed
TBR® Inspection Report: