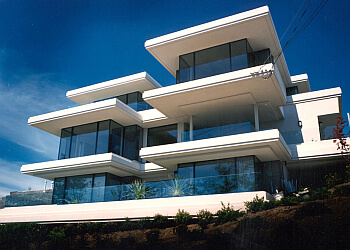 Ankenman Associates Architects Inc. (AAAI) Founded in 1980, has cultivated a legacy of architectural excellence. The firm operates under the leadership of three adept partners: Mark Ankenman, Emily Kearns, and Mary Triemstra. Renowned for their diversity, AAAI stands as a standout architectural practice to the south of the Fraser River. Their proficiency in collaborating with project managers spans various scenarios, encompassing design/build, fast-track, and conventional construction procurement processes. Recognizing the paramount importance of a synergistic client relationship, they emphasize the ongoing refinement of a multitude of options as pivotal drivers in the design journey. Their comprehensive services encompass every facet from programming through all stages of design, interior design, construction, and post-occupancy assessment. AAAI upholds the belief that the client's vision can be realized within an architecturally pleasing, budget-conscious, and spatially efficient structure, achieved through superior building components, intricate detailing, and enduring materials that ensure long-term performance.

UNIQUE FACTS:
• Award Owned Company
• 40 years Experience
• Sustainable Design
• Multi types Of Projects.
Specialty:
Master Planning, Single Family, Multi-Family, Commercial, Recreational, Institutional & Float Homes
Contact:
Working Hours:
Mon-Fri: 8:30am - 5pm
Sat & Sun: Closed
TBR® Inspection Report: