Guerrilla Motion Pictures Inc.
Guerrilla Motion Pictures Inc. Guerrilla Motion Pictures Inc. is one of the Three Best Rated® Videographers in St Albert, AB.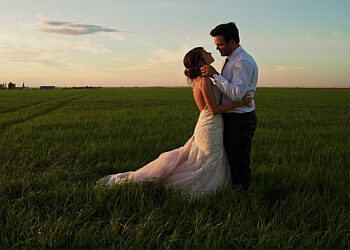 stands out as a premier provider of video production services in St. Albert. They offer comprehensive packages, including 4K and HD camera setups, complete lighting and audio solutions, and a skilled in-house post-production team, all geared towards bringing your creative concepts to life. Since their inception, their primary goal has been to deliver top-tier video production services to businesses, events, and local professionals. At Guerrilla, their unwavering commitment revolves around the art of storytelling. Their mission is to assist you in effectively narrating your story. Do not hesitate to reach out to them today and embark on your journey of creative storytelling.


Award-winning production company.
Films

Documentaries

Commercials

Music Videos & Corporate Productions
I've collaborated with Guerrilla on many occasions - what stands out to me is their passion for filmmaking and desire to push the limit of what is possible given the resources available. Plus they are just super nice and accommodating people to work with! I would highly recommend Guerrilla for any corporate or creative production needs.
Justin and Sam are great! True professionals. They helped us film a series of videos to raise awareness about social isolation of seniors in Edmonton. The videos have been very well received and are polished and professional. Additionally, Justin and Sam are always punctual for video shoots and provide the best advice. I would recommend Guerrilla for any organization's video requirements.
We hired Guerrilla Motion Pictures to do the photography for our UofA Green & Gold Swim Gala last year and they were nothing short of excellent. They were extremely professional and the editing was done quickly and efficiently. The photos turned out great! We will definitely be using them again this year. Thanks guys!
Nearby Videographers in St Albert: