Mission Bell Communications Inc.
Mission Bell Communications Inc. Mission Bell Communications Inc. is one of the Three Best Rated® Web Designers in Stratford, ON.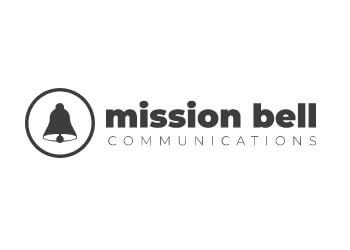 , situated in Stratford, is an esteemed web design agency. They excel in crafting web designs and marketing strategies that optimize your digital presence. Their expertise lies in collaborating with small to medium-sized businesses, and devising tailored digital communication strategies. Specializing in various domains, including web design, graphic design, branding, and PPC campaigns, they possess a robust strategy that aligns seamlessly with your business objectives. Their dedication to client satisfaction is evident in their passion for service. Mission Bell Communications is your go-to choice for web design and related services, all geared toward facilitating your business growth. Their overarching mission is to furnish clients and customers with top-tier services. At Mission Bell Communications, they are committed to enhancing the value of businesses like yours, strategically fostering the expansion of your online presence and the attainment of your business goals.


Websites are reliability and scalability.
Offers a range of monthly maintenance packages
Web hosting are tailored made
They Offers Affordable Prices.
Website Design

Development

Web Hosting and Maintenance

Email Marketing

Content Marketing Strategy (CMS)

Logo Design

Social Media Marketing (SMM)

Graphic Design

Pay-Per-Click (PPC)

Digital Consultancy

Search Engine Optimization (SEO)

Online Presence Analysis

Conversion Rate Optimization & Branding
Working with Steve has been a wonderful experience! Very helpful with all my questions and requests. Everything was done within a timely manner and we were able to get the website up within the time frame we had discussed! Just a great experience overall.
Steve at Mission Bell is great! Very creative and efficient. Everything gets done in a very timely manner and he is very easy to work with. We were thrilled with our website! Thank you.
I've really enjoyed working with Steve. He's professional, responsive and very easy to work with.
Mon-Fri: 9am - 5pm
Sat & Sun: Closed
Nearby Web Designers in Stratford: