Ceremonies With Choice
Ceremonies With Choice is a reputable wedding officiant in Toronto. Ceremonies With Choice is one of the Three Best Rated® Wedding Officiants in Toronto, ON.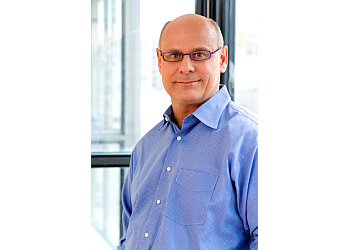 Ceremonies With Choice is led by Martin Frith, a licensed secular humanist wedding officiant permitted to conduct marriages in Ontario. For more than two decades, he has officiated wedding ceremonies for couples in Toronto and the Greater Toronto Area (GTA). Additionally, he provides counseling, teaching, and therapy services to individuals and couples, offering marriage preparation assistance as well. Ceremonies With Choice offers a comprehensive wedding planning guide, which includes numerous examples of wording for each segment of your wedding ceremony. You have the freedom to choose from the provided samples or craft something entirely distinctive. Countless couples personalize their wedding vows by blending their own words with existing ones.


Licensed by the Registrar-General under the Marriage Act of the Province of Ontario
Registered Marriage and Family Therapist
Humanist Marriage Officiant
Everlasting Nuptial Celebration
Celebration
Marriage Preparation
Life Event.
Baby Naming Ceremonies

Elopement Ceremony

Marriage Preparation

Renewal of Vows

Family Celebrations

Special Dedications

Significant Birthdays

Funeral and Memorial Services & Pet Memorials



Markham

Thornhill

Richmond Hill

Mississauga & Oakville
Martin did a fantastic job as our officiant. He is warm, fun, charming and professional. He was extremely helpful throughout the process and made the ceremony fun for everyone. We can't thank Martin enough for being a part of our special day. We would highly recommend him to anyone looking for an officiant. Much love from Ana and Jordan!
Martin exceeded our expectations! He was professional, reliable and such a fun person to have as part of our wedding. He walked us through the ceremony many times and ensured we were comfortable and happy with everything being said. He has a great sense of humour and helped make our wedding the wedding of our dreams!! We can't recommend him enough!!
It was a pleasure working with Martin, and he did a wonderful job! We appreciated how much flexibility he gave us to put together a ceremony that reflected our values as a couple, while also providing us with sufficient structure and guidance that the task didn't feel daunting. We got numerous compliments from our guests about how beautiful the ceremony was and how great Martin was as the officiant.
Elopement Ceremony: $200
Marriage Preparation: $500
Mon-Fri: 8am - 8pm
Sat: 8am - 2pm
Sun: Closed
Nearby Wedding Officiants in Toronto: