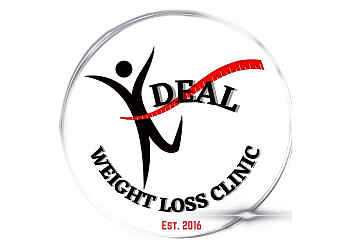 Ideal Weight Loss Clinic is a medically designed weight loss protocol that facilitates fat reduction while preserving muscle mass. They provide one-on-one coaching and personalized support services offered in both English and French. Ideal Protein benefits from the expertise of a Medical Advisory Board consisting of esteemed medical professionals and industry specialists. This board offers valuable insights to healthcare providers who share the common objective of combatting the obesity crisis through metabolic transformation. The program includes weekly one-on-one coaching sessions to assist dieters in achieving rapid and safe weight loss. Ideal Protein offers a meticulously structured and fully supported weight loss program, including complimentary consultations.

UNIQUE FACTS:
• You Can Receive the Best Experience
• Committed to Providing Personal and Individualized Service.
Specialty:
Proprietary Weight Loss Protocol, One-On-One Coaching, Food and Supplements, Stabilization & Maintenance Plans
Contact:
Working Hours:
Tue: 11am - 6pm
Wed & Thu: 11am - 7pm
Fri: 11am - 5pm
Sat: 9am - 1pm
Sun & Mon: Closed
TBR® Inspection Report: