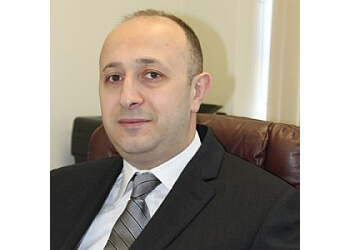 A&L Accounting Services brings together a team of seasoned financial, accounting, and business experts dedicated to offering personalized assistance that fosters your growth. The firm's CEO and founder, Ayman Alhafez, leads this mission with passion and commitment. Their certified professionals are determined to help you achieve your financial goals while delivering efficient and high-quality services. A&L Accounting Services specializes in providing outstanding financial solutions to businesses of all sizes, offering assurance services and financial consulting for both private and public companies. Their commitment extends beyond conventional accounting and financial services; they work closely with clients to comprehend their short-term and long-term objectives, cater to their personal and family financial needs, and design plans to guide them toward success. As part of their dedication to client satisfaction, A&L Accounting Services offers complimentary consultations, allowing you to explore how their expertise can benefit you and your business.

UNIQUE FACTS:
• 11 Years of Expereience
• Onsite Services
• Online Appointments.
Specialty:
Accounting, Bookkeeping, Tax Planning, Sales, Tax Consulting, Issues, Personal Income Tax Returns, Corporate Tax Filing & Payroll Services
Contact:
Working Hours:
Mon-Fri: 9am - 7pm
Sat & Sun: By Appointment
TBR® Inspection Report: