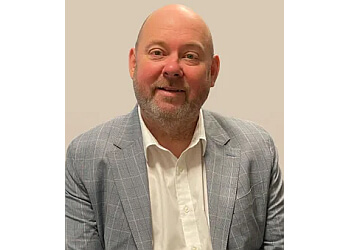 Maple Ridge Community Management stands out as a highly regarded property management company in Mississauga, Ontario. Leading the organization is Craig McMillan, serving as its president. With a rich history of over 39 years, the team takes great pride in their dedicated service to the condominium industry. Their extensive portfolio includes a diverse range of properties, spanning from recently constructed buildings to well-established condominiums, encompassing high-rise towers and townhomes throughout southwestern Ontario. Their clientele encompasses a wide spectrum, from first-time homebuyers to those in retirement communities. Dedicated to innovation and continuous improvement, Maple Ridge Community Management consistently strives to enhance their service delivery to clients. By closely listening to their client's needs, they tailor their services accordingly, ensuring a personalized and customer-centric approach.

UNIQUE FACTS:
• MRCM is ACMO 2000 certified
• Over 80 licensed managers
• Trained industry professionals
• 30,000 units managed
• Detail reports.
Specialty:
Resident Concerns, Carpentry Work, Interior and Garage Painting, Wallpaper Repairs, Ongoing Projects, Repairs and Financial Reporting, Monthly Financial Statements, Bank Reconciliation Statement, General Ledger for the Month, Graffiti Removal, Garbage Room Facelift, Door Closure Repair, Tenant Screening & On-Going Communication
Contact:
Working Hours:
Mon-Fri: 9am - 5pm
Sat & Sun: Closed
TBR® Inspection Report: