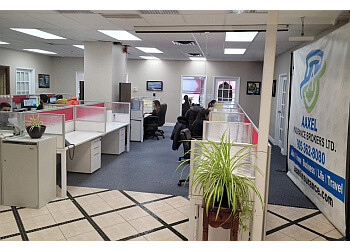 Aaxel Insurance Brokers Ltd. stands as an autonomous insurance brokerage situated in Mississauga, Ontario. With a commitment to ingenuity, Aaxel Insurance offers forward-thinking solutions for both Personal and Commercial Insurance, catering to a range of needs including Home, Auto, Life, and Business coverage, all through a network of trusted insurance partners. Aaxel Insurance is dedicated to delivering top-tier insurance options paired with exceptional customer support, forging a reputation for excellence. With a strong presence across various locations in Ontario and Alberta, Aaxel Insurance takes pride in extending its services to a multitude of clients, each of whom benefit from their tailored and competitive insurance solutions. The company takes joy in the satisfaction of a broad customer base, exemplifying their commitment to delivering outstanding services. Aaxel Insurance remains devoted to crafting innovative insurance solutions that cater to diverse requirements, all at rates that stand out for their competitiveness. The company's dedication to its clients has resulted in numerous contented and loyal patrons who have experienced the excellence of their services firsthand.

UNIQUE FACTS:
• Customized Solutions for Your Insurance Needs
• Comparative Rates
• 24x7 Support
• Best Digital Experience
• Independent Insurance Broker
• Full Transparency.
Specialty:
INSURANCE: Home, Condo, Tenant, Cottage, Rental Property, Pet, Life, Disability, Critical Illnesss and Mortgage, Investments, Long Term Care & Group Benefits
Contact:
Working Hours:
Mon-Fri: 9am - 7pm
Sat: 10am - 6pm
Sun: Closed
TBR® Inspection Report: