BDO Debt Solutions Halifax
BDO Debit Solutions Halifax comprises a committed group of Licensed Insolvency Trustees and debt relief advisors, dedicated to assisting you in overcoming debt and achieving a life free from its burdens. BDO Debt Solutions Halifax is one of the Three Best Rated® Bankruptcy Trustees in Halifax, NS.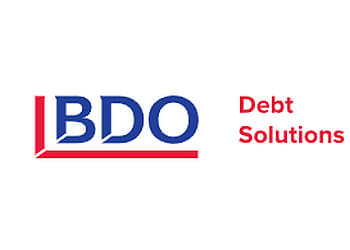 Their services encompass an assortment of remedies, encompassing debt guidance, consumer proposals, and bankruptcy. With LITs authorized by the federal government, they extend consumer proposal and bankruptcy provisions, along with two officially mandated forms of debt alleviation. The team instills confidence, enabling you to delve into alternatives and engage with your creditors. They invest effort in comprehending your narrative, tailoring the optimal debt relief path to align with your individual circumstances.


Experienced Trustees
Multiple Locations Across Canada
Free Consultation.
Consumer Proposal

Bankruptcy

Budgeting Advice

Student Debt

Tax Debt

Payday Loans

Mortgage

Debt Counselling and Consolidation

Secured Debts

Unsecured Debts

Bank Loans & Personal Bankruptcy
I had an absolutely amazing experience dealing with BDO. They were extremely informative, non judgemental & made me feel like 100 pounds was lifted off my shoulders. The sleepless nights worrying about my debt is now over!! Beth was a delight to deal with. She was easy, gave me excellent advice & made me feel really great about my decision. I highly recommend BDO. It'll change your life.
BDO has been so helpful in a really stressful time. They answered all my questions, were really patient with me and took time and explained the process of a consumer proposal extremely well. I will definitely recommend BDO to anyone that has debt related issues. Thank you so much for all your wonderful help!
I am so pleased with Beth and her team. She has been accessible and insightful throughout this rough time. She works without judgement and has helped me see the light at the end of the tunnel.
Mon-Wed: 8:30am - 7pm
Thu & Fri: 8:30am - 5pm
Sat & Sun: Closed
Nearby Bankruptcy Trustees in Halifax: