GRANT THORNTON LIMITED Halifax
Grant Thornton Limited Halifax stands as a prominent Canadian firm specializing in bankruptcy, insolvency, and restructuring services. GRANT THORNTON LIMITED Halifax is one of the Three Best Rated® Bankruptcy Trustees in Halifax, NS.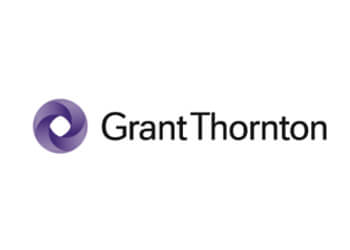 Their core belief revolves around providing every individual with an opportunity for a renewed financial beginning, coupled with a commitment to treating their clients with the utmost respect and regard. Boasting a widespread presence across Canada, Grant Thornton offers a comprehensive array of debt-related solutions, including consumer proposals and bankruptcies. The dedicated debt experts at Grant Thornton are driven by a strong determination to create a positive impact for their clients, colleagues, and the communities they serve. They are pleased to continue offering their free debt consultations remotely and can administer bankruptcies and consumer proposals virtually.


Experienced Trustees
Multiple Locations Across Canada
Elevators
Free parking
Elevators Wheelchair accessible.
Personal Bankruptcy

Financial Obligations

Credit Card Debts

Payday Loan

Unsecured Creditor

Filing a Consumer Proposal

Debt Restructuring and Consolidation Loan

File Bankruptcy

Financial Counselling

Informal Debt Settlement

Credit Counseling

Spending Plan & Debt Recovery
Thank you to all the staff at Thornton that were involved in helping me with my bankruptcy. You people are amazing, I could not have done this without you. To feel so alone and helpless is very scary, and you and your knowledgeable team gave me back my life and dignity. Thank God there,s people like your company out there. You've not only helped me but taught me there's always something to learn and abetter way of doing things. Thank you again
Grant Thornton was very knowledgeable and was able to help me through my consumer proposal with minimal effort. I spoke with Larry Crandall and Jaylynn Wagner and both were very nice to talk to and very kind and helpful. I would highly recommend them if you need financial assistance.
Grant Thornton Limited and all of their personnel have been so very respectful, helpful with no judgement. I would not hesitate to give them a call; They will work with you to come up with the best solution for you and your circumstances.
Mon-Thu: 8:30am - 9pm
Sat & Sun: Closed
Nearby Bankruptcy Trustees in Halifax: