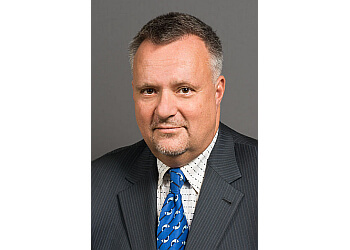 Kinman & Associates is a well-established full-service law firm that has been serving clients in New Westminster since 1960. They are dedicated to providing professional legal services to all their clients and bring extensive legal experience to their practice. The firm's lawyers collectively possess over 60 years of legal experience across various areas of law. Kinman & Associates understands the importance of delivering fast, efficient, and cost-effective solutions to their clients' legal disputes. They leverage current research and communication technology to better serve their clients. The firm represents both individuals and businesses in a wide range of disputes, including commercial litigation, lease litigation, construction collections, debt issues, and wrongful dismissal claims. Over the years, they have successfully handled thousands of cases, helping numerous clients resolve their legal problems in court. With the resources and expertise to handle cases at all levels of British Columbia courts, Kinman & Associates is well-prepared to represent their clients effectively. Furthermore, they are equipped to provide services in various languages, including Korean, Mandarin, Cantonese, Farsi, Hindi, Vietnamese, and Punjabi, ensuring accessibility to a diverse clientele.

UNIQUE FACTS:
• Their Varied Practice Allows Them to Be of Assistance in Identifying Potential Problem Areas Before They Arise, as Well as To Effectively Handle Any Existing Issues
• Onsite Free Parking Can Be Arranged upon Request for Lengthy Meetings.
Specialty:
Civil and Lease Litigation, Commercial, Construction Collections, Debt and Wrongful Dismissal Claims, Corporate, Individuals, Personal and Businesses Disputes, Personal Injury & Wrongful Dismissal Claims

ADDITIONAL PRACTISE AREAS:
Residential and Commercial Real Estate, Corporate and Commercial Business, Immigration, Wills, Estates, Family & Trusts
Contact:
Working Hours:
Mon-Fri: 9am - 5pm
Sat & Sun: Closed

TBR® Inspection Report: