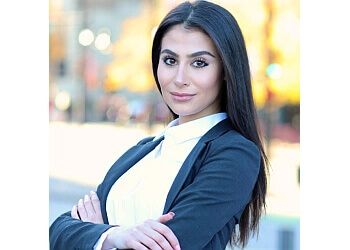 LMN Law Group is a full-service law firm in New Westminster, British Columbia. Mahsa and Nicole have been practicing law together as lawyers at the firm since 2015. LMN Law Group specializes in asset protection, estate planning, and tax planning related to estate matters. Their dedicated wills & estate team is well-equipped to assist you in creating essential documents that will aid in your future planning and provide you with peace of mind. With their extensive knowledge and expertise, they can offer tailored advice based on your specific circumstances. Additionally, they ensure that your assets are appropriately structured to be distributed by your will and wishes. Their legal professionals can also help you appoint someone to make financial and legal decisions on your behalf. They are adept at thoroughly explaining various legal documents and will guide you in selecting the instruments that best align with your legal requirements.

UNIQUE FACTS:
• Free Parking
• Provide Detailed Explanations of The Different Types of Legal Documents
• Assist Executors and Administrators in Managing and Settling Estates.
Specialty:
Drafting a Will and Testament, Power of Attorney, Representation Agreement, Advance Directive, Trust Agreement, Real Estate, Business Law, Family Law & Notary Services
Contact:
Working Hours:
Mon-Fri: 9am - 5pm
Sat & Sun: Closed
TBR® Inspection Report: