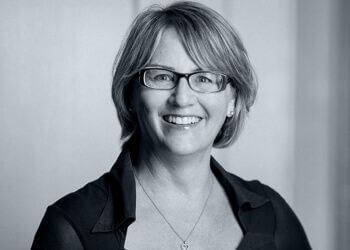 Dorie-Anne Leggett is a dedicated legal professional and serves as a partner and lawyer at Cassady & Company. She completed her LLB at the University of British Columbia in 1988 and subsequently gained admission to the bar of British Columbia in 1989. Her legal expertise spans a broad spectrum, encompassing diverse clientele, from individuals and small to large corporations, to commercial lenders and prominent institutions. Within her practice, Dorie-Anne specializes in various areas, including business law, commercial banking, commercial real estate, as well as wills, estates, and trusts. Her paramount goal is to provide each client with her undivided attention while delivering top-notch legal services in a manner that is both timely and cost-effective. Dorie-Anne Leggett possesses a profound understanding of the intricacies of business and is well-acquainted with the daily legal challenges that her clients encounter. Dorie-Anne has cultivated enduring, productive working relationships with many of her clients. Her affiliations include memberships in esteemed organizations such as the Canadian Bar Association and the New Westminster Chamber of Commerce. Cassady & Company stands as a comprehensive law firm, strategically situated near the law courts in a centralized location with convenient access to public transit.

UNIQUE FACTS:
• Deliver a Full Spectrum of Legal Services
• Practical, Real-Life Solutions
• They Speak French, Polish, Filipino, Punjabi and Hindi.
Specialty:
Real Estate Transactions, Commercial, Property, Equipment Leasing, Subleasing, Surrender, Registration and Mortgage of Leases, Mortgages and Refinancing, Lease Modifications, Co-Ownership Agreements, Subdivision Matters, Real Estate Development, Purchase & Sale Agreements

ADDITIONAL PRACTICE AREAS:
Estate Planning, Disability Planning, Trusts, Estate Administration, Business Law, Wills & Estates
Contact:
Working Hours:
Mon-Thu: 9am - 5pm
Fri: 8:30am - 4pm
Sat & Sun: Closed
TBR® Inspection Report: