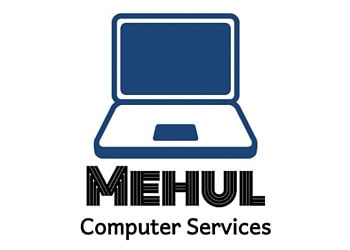 Mehul Computer Services boasts over 15 years of expertise within the computer repair industry. Their certified technicians are highly experienced and specialize in data backup and recovery services. They cater to all brands and models, striving to rejuvenate your technology devices with top-tier service and utmost convenience. Their services encompass tackling new technology issues and updates, as well as offering repair solutions for PCs and laptops of all makes and models. In addition to setup, installation, upgrades, tutorials, and virus removal, they handle router and network configuration, wireless printer setup, and provide support for both home and business needs. Their dedication is to exceed customer expectations while delivering router and network setup services. Mehul Computer Services is committed to offering cost-effective solutions and serves as an Internet, Cable, Fiber, and Digital Phone Service provider in the area.

UNIQUE FACTS:
• Warm and Proficient Technical Staff
• Pickup and Drop-Off Options Available
• Top-Tier Replacement Parts.
Specialty:
Diagnostic, Broken Screen, Board Level Repairs, System Cleanup / Tuneup, PC Performance Improvement, PC/Laptop Diagnostic and Troubleshooting, New Device Installation/Upgrade, Win 7 or Win 10 Home/Pro License, HDD/SSD/M.2 SSD with OS Re-Installation or Upgrade with All Updates, Data Recovery for Failed HDD, Boot Issue for Win 10 Upgrades, Virus Removal & Backup Important Data
$Price:
Basic Diagnostic - $25
Troubleshooting for Boot Issue and OS or Slow Running Pc Related Problem $30-80
OS Re-Instalaltion with Out Backup $50
OS Re-Instalaltion with Backup $100
Part or Upgrade $20-100
System Tune up And Cleanup $40
Physical Cleanup $20
Virus Removal and Setup Security Software $100-150
LCD Screen Installation $50 + Part Cost
Support for Windows/mac Laptop or Desktop Drop Off or Pickup and On-Site Service Also Available

Contact:
Working Hours:
Mon-Fri: 9am - 8pm
Sat & Sun: 10am - 6pm
TBR® Inspection Report: