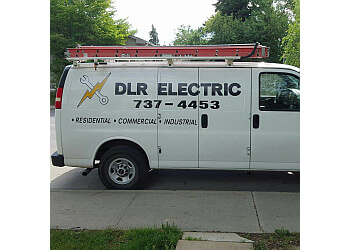 DLR Electric has consistently held the position of Regina City's premier professional electrical service provider. With a wealth of experience in troubleshooting electrical issues, the company boasts a team of highly skilled technicians. DLR Electric is under the ownership and operation of Rob Morin, who is dedicated to delivering the highest level of craftsmanship in every project undertaken. Their services encompass a wide range of tasks, including rewiring, installing new fixtures, and switches, and upgrading breaker panels. DLR Electric places a strong emphasis on safety protocols during all aspects of electrical installation and repair work. The company is renowned for its exceptional customer service and relies on top-quality products. They are adept at swiftly diagnosing electrical issues and providing prompt and convenient solutions, consistently surpassing client expectations with their dependable services. DLR Electric adheres to stringent safety standards throughout its electrical services, all while offering competitive and affordable pricing.

UNIQUE FACTS:
• 15+ Years of Experience
• Free Estimates
• 100% Satisfaction Guaranteed.
Specialty:
Residential, Commercial and Industrial Services, Re-Wiring, New Fixtures, Switches, Breaker Panel Upgrades, Backup Generator and Panels Repair, Data Wiring, Fire Alarm Setup, Generator Testing, Renovation and Improvements, Energy Efficient Lighting, Backup Power System, Solar Panel Installation, Troubleshooting & Repair
Contact:
Working Hours:
TBR® Inspection Report: