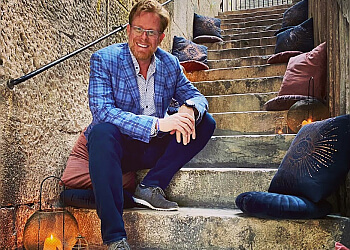 Eastport Financial Group Inc. imparts significance to the management of financial resources, empowering you to lead a purpose-driven life. At the helm of the company stands Jonathan Lewis, serving as the president. Collaborating with his team, they guide clients toward making optimal financial decisions that align with their family, business, and future aspirations. Eastport Financial Group Inc. extends its services to more than a thousand families, generating an impactful influence of over one hundred million dollars within the community. The firm's specialization encompasses investments, insurance, retirement, and estate planning. With a distinctively tailored approach, they nurture a financial ecosystem that mirrors the principles of a flourishing and meaningful existence. Eastport Financial Group Inc. crafts personalized financial blueprints that harmonize with your unique aspirations and objectives.

UNIQUE FACTS:
• 220+ Combined Years of Industry Experience
• 1000+ Families Impacted
• Over One Hundred Million Dollars in Direct Community Impact.
Specialty:
Halifax Financial Advisory, Wealth Management, Tax Planning, Tax, Succession, Asset Protection, Retirement and Estate Planning, Employee Benefits and Compensation, Salary Continuation and Group Registered Retirement Savings Plan, Pension Planning, Executive Compensation & Philanthropy
Contact:
Working Hours:
Mon-Fri: 9am - 5pm
Sat & Sun: Closed
TBR® Inspection Report: