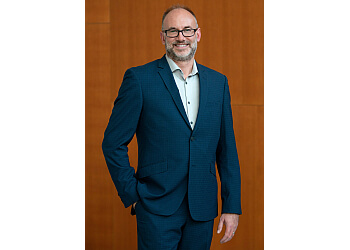 Objective Financial Partners Inc. stands out as one of the rare financial planning firms in the country that operates exclusively on a fee-only and advice-only basis. With a combined financial planning experience of over 120 years, the team, led by Managing Director Jason Heath, excels in various areas, including retirement planning, investment strategy, tax planning, and estate planning. They cater to a diverse client base with varying net worth, spanning from modest beginnings to substantial wealth. Additionally, the firm extends its services to encompass insurance needs analysis. The fundamental principle guiding Objective Financial Partners Inc. is to provide impartial and objective financial, tax, and estate planning counsel. Clients can conveniently engage through virtual meetings using platforms like Zoom and Skype.

UNIQUE FACTS:
• Online Appointments
• On-Site Services
• Schedule an Introductory Call.
Specialty:
Retirement, Investment and Estate Planning, Financial Coaching Consultation, Tax Planning and Preparation, Canadian Expats, Family Meetings, Paraplanning and Outsourced Financial Planning, Planning for Seniors, Employee Financial Planning & Fee-for-Service Insurance Consultation
$Price:
Retirement Plan: Starts from $3,000
For single client: $3,500
For Couples: $4,000
For Incorporated Client: $5,000
Investments, Insurance, Tax, and Estate Planning: $4,500 - $10,000

Contact:
Working Hours:
Mon-Fri: 9am - 5pm
Sat & Sun: Closed
TBR® Inspection Report: