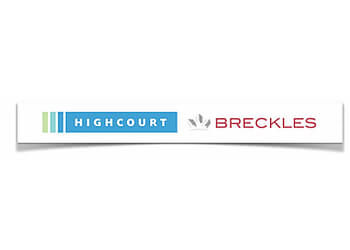 Highcourt Breckles Group stands as a renowned insurance broker based in Markham, Ontario. Their unwavering commitment lies in safeguarding the invaluable personal assets that hold significance for you. Bolstered by a team of highly skilled insurance advisors, their wealth of experience and proficiency equips them to tailor the ideal insurance package that aligns with your specific needs. Highcourt Breckles Group (HBG) excels in the realm of protecting businesses and the individuals driving them. Recognizing that each business entails distinct operational intricacies, they are adept at offering prudent advice to ensure apt protection. Their modus operandi involves cultivating a partnership, one that involves a continuous evaluation of the market landscape. This proactive approach ensures that they remain vigilant against emerging threats and well-versed in novel insurance offerings that serve to fortify and preserve your business interests.

UNIQUE FACTS:
• 70+ Years of Experience
• 30k+ Clients
• 80+ Partners
• 80+ Countries Served.
Specialty:
INSURANCE: Auto, Home, Condo, Tenant, Motorcycle, Pet, Paralegal, Retail Service, Beauty, Salon and Spa, Farm, Realty, Contractors, Transportation, Hospitality, Pharmacists, Professional, Creative, Manufacturing & Wholesale
Contact:
Working Hours:
Mon-Thu: 9am - 5pm
Fri: 9am - 4:30pm
Sat & Sun: Closed
TBR® Inspection Report: