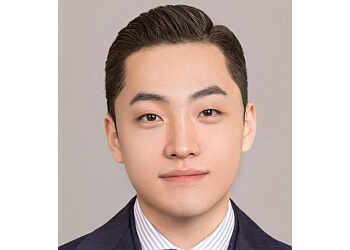 Jun Shin stands out as a prominent financial consultant within Edward Jones in North Vancouver. His journey with Edward Jones commenced in 2015, during which he began establishing a strong presence within the local community. Collaboratively, he devises tailored strategies to enhance your financial prospects, guiding you toward the attainment of your objectives. His expertise lies in furnishing specialized retirement planning income approaches as well as estate and legacy strategies. Jun Shin further offers the invaluable service of tracking your advancement, ensuring you remain aligned with your objectives or identifying the need for any necessary adjustments. He crafts personalized financial strategies that harmonize with your distinct goals and your comfort level with risk. Additionally, the convenience of booking online consultations is at your disposal.

UNIQUE FACTS:
• Online Appointments
• Face-Face Conversations
• Personalized Financial Strategy.
Specialty:
Investment Management, Financial Planning, Retirement Income and Savings Planning, Wealth Protection, Business Owner Considerations, Education Savings, Estate & Legacy Strategies
Contact:
Working Hours:
TBR® Inspection Report: