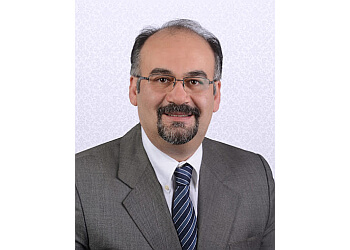 Royal Canyon Consulting, located in North Vancouver, BC, is a reputable provider of professional home inspection services. With a solid track record spanning over nine years in the home inspection industry, they have established themselves as trusted experts. Their offerings extend to both residential and commercial inspection services, all delivered at competitive rates. Over time, Royal Canyon Consulting has broadened its scope by adding property development and diversifying its expertise in various types of residential and commercial building inspections. Their comprehensive range of inspection services covers pre-purchase, pre-listing, walk-through, after-purchase, and problem investigation inspections for a wide array of property types, including condos, houses, townhouses, and commercial units. Notably, they have also achieved success in soil reinforcement and stabilization projects at various stages of development. With a team of professional staff and skilled sub-contractors, Royal Canyon Consulting is well-equipped to provide exceptional results and meet all your needs in these diverse areas of expertise. Their commitment to excellence and customer satisfaction remains unwavering. For further details, please don't hesitate to contact them for more information.

UNIQUE FACTS:
• Affordable Price
• State-Of-The-Art Tools
• Hassel Free Service.
Specialty:
Residential and Commercial Inspections, Property Development, Reinforced Soil Structures, Roofing, Exterior, Structure, Heating and Cooling Systems, Plumbing, Electrical, Interior, Safety Concerns, Insulation & Ventilation
$Price:
Problem Investigation Inspection: $299
Condo-Single small unit up to 1500 sq.ft: $499
Attached Town House-Single small unit up to 2500 sq.ft: $599
Single Family House-Up to 2500 sq.ft: $699
Single Family House Up to 3500 sq.ft: $799
Single Family House Up to 4500 sq.ft: $799
Extra Suite: $99
Hourly charges: $99

Contact:
Working Hours:
Mon-Fri: 9am - 9pm
Sat: 9am - 5pm
Sun: 9am - 1pm
TBR® Inspection Report: