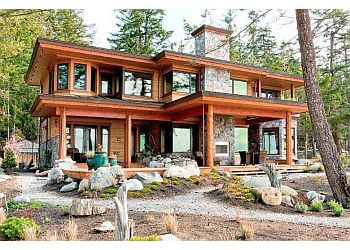 Matthew T. Hansen Architect is a registered architectural firm that was founded in 1996 by its principal architect, Matt Hansen. As a sole proprietorship, the firm prides itself on providing personal attention to every aspect of the projects it takes on, ensuring a high level of engagement and commitment. Over the course of the past two decades, the firm has specialized primarily in single-family residential design. This focused expertise has allowed them to excel in creating innovative and personalized residential spaces that cater to the unique needs and preferences of their clients. A noteworthy achievement for the firm is the recognition it has received from the District and City of North Vancouver, which has bestowed upon them Design Awards of Excellence for their contributions to exceptional architecture. This recognition is a testament to their dedication to architectural excellence and innovative design. Beyond their architectural work, Matthew T. Hansen has actively participated in various community panels and committees, demonstrating a strong interest in shaping the future development of their community. This community involvement reflects their commitment to contributing positively to the places where they live and work. One of the unique features of Matthew T. Hansen Architect is their strong reputation for delivering excellence in service and ensuring client satisfaction. This reputation underscores their dedication to providing a high level of service and achieving the highest level of client contentment

UNIQUE FACTS:
• Specialization in Single-Family Residential Design
• Recognition with Design Awards
• Community Involvement
• Strong Reputation for Client Satisfaction.
Specialty:
Multi-Family Residential Design, Custom Homes, Kitchen Design and Remodeling, Commercial Development, Renovations & Restorations
Contact:
Working Hours:
Mon-Fri: 9am - 6pm
Sat & Sun: Closed
TBR® Inspection Report: