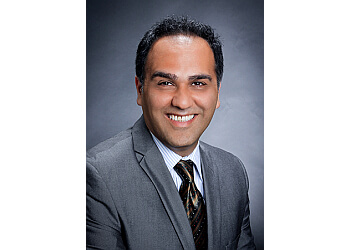 Jamie Taleb Notary Public is a distinguished notary firm that offers comprehensive notary services in the vibrant community of North Vancouver, British Columbia. At the helm of this esteemed firm is Jamie Taleb, a highly skilled and extensively trained legal professional. Jamie Taleb has a strong educational background, having successfully completed the master's of applied legal studies program at Simon Fraser University. His dedication to client service goes above and beyond, as he even arranges hospital visits by appointment for those in need. The core philosophy of Jamie Taleb Notary Public centers on providing professional and personalized guidance and services to both small businesses and local families. Jamie and his team are known for their approachability and their ability to simplify complex legal processes, making them easily understandable for their clients. They excel in facilitating smooth and comprehensive real estate transactions. Moreover, Jamie Taleb, Notary Public, assists clients in preparing and managing essential documents such as wills, powers of attorney, and other planning documents, ensuring that they remain current and aligned with their clients' needs. Residents of West Vancouver and North Vancouver are fortunate to have access to the high-quality legal services offered by this reputable firm.

UNIQUE FACTS:
• Authorization of Minor Child Travel
• Proof of Identity for Travel Purposes
• Affidavits for All Documents required at a Public Registry within BC.
Specialty:
Certified True Copies of Documents, Insurance Loss and Statutory Declarations, Health Care Declarations, Letters of Invitation for Foreign Travel, Authentications of International Documents, Wills Search, Notarization, Attestations of Signatures & Passport Application Documentation
Contact:
Working Hours:
Mon-Fri: 9am - 6pm
Sat: 10am - 4pm
Sun: Closed
TBR® Inspection Report: