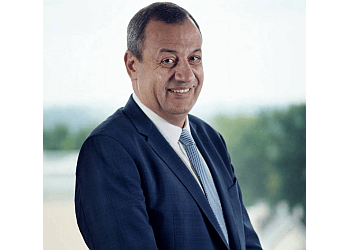 Dr. Maged Bakhet is a distinguished Gynecologist based in Surrey, BC. He has honed over a remarkable span of more than 30 years. His journey commenced with a medical degree earned in Egypt in 1984, followed by a diploma in OBGYN care from Cairo in 1990. He subsequently pursued a higher level of expertise by securing his MRCOG certification from the esteemed Royal College of Obstetricians and Gynaecologists in the United Kingdom in 1997. His pursuit of knowledge led him to acquire a diploma in Advanced Obstetric Ultrasound from the Royal College of Obstetricians and the Royal College of Radiologists in the United Kingdom in 2001. He achieved certification in Colposcopy from the esteemed United Kingdom's Society of Colposcopists. In 2000, he relocated to Canada, initially commencing his practice as an OBGYN in Newfoundland. The culmination of his efforts arrived in the form of FRCSC certification in 2003, conferred by the Royal College of Physicians and Surgeons of Canada. His journey brought him to British Columbia in 2005, where he embarked on a journey with the OBGYN department at Surrey Memorial Hospital (SMH), officially joining in 2008. Dr. Bakhet's involvement in SMH's OBGYN department has been substantial, even assuming the role of local department head over a two-year tenure. His adeptness extends to offering comprehensive care to menopausal women. His dedication shines through in his provision of obstetric care for high-risk pregnancies. Beyond clinical practice, he imparts his knowledge as a clinical associate professor at the University of British Columbia and the Memorial University of Newfoundland, guiding and mentoring numerous aspiring doctors. His affiliations are a testament to his engagement within the medical community. He holds memberships in esteemed societies, including the SOGC and the AAGL.

UNIQUE FACTS:
• English, Arabic
• Recently started incorporating radio-frequency treatment
• Health for Humanity ("H4H").
Specialty:
Morpheus8V, Laxity of The Vaginal Tissue, Prolapse, and Sagging of The Vagina, Floppy Labia and Incontinence, High-Risk Pregnancy, Heavy Periods, Miscarriages, Childbirth, Ovarian Cysts Treatment, C-Section & Menopause
$Price:
WOMEN WELLNESS:
Morpheus8V:
3 Sessions $3,000
1 Session $ 1,000
Plus90:
3 Sessions $2,400
1 Session $700
VTone:
6 Sessions $1600
1 Session $300

Contact:
Working Hours:
Mon-Fri: 9am - 4pm
Sat & Sun: Closed
TBR® Inspection Report: