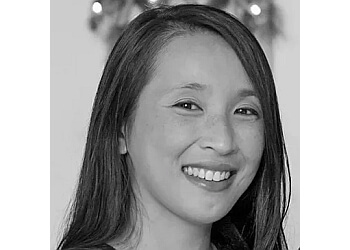 Dr. Wendy Wong is a clinical rheumatologist with a practice spanning Surrey and Burnaby. Her educational journey began at the University of British Columbia, where she earned both her Bachelor of Science and Doctor of Medicine degrees, reflecting her strong academic foundation. She continued her specialized medical training with Internal Medicine and Rheumatology subspecialty training at the University of British Columbia, where she honed her skills and expertise. Dr. Wong holds Internal Medicine and Rheumatology certifications from the Royal College of Physicians and Surgeons of Canada, underscoring her commitment to maintaining the highest standards of medical care. She is actively involved in medical education as a clinical instructor within the UBC Division of Rheumatology. Additionally, she is a consultant rheumatologist for the Young Adults with Rheumatic Disease Clinic at the Mary Pack Arthritis Center and provides inpatient consultation services at Surrey Memorial Hospital. Her dedication extends to teaching medical students and residents, contributing to the development of future healthcare professionals. Her notable contribution is her specialized transitional rheumatology care for young adults aged 18-23 years, helping them transition to adult rheumatology services while becoming more independent in managing their healthcare needs. Her patient-centred approach offers hope and support for their rapid recovery. Her clinic prides itself on a flexible scheduling system, ensuring convenient patient appointments. Furthermore, it maintains a clean and welcoming atmosphere, prioritizing the wellness and comfort of those under her care.

UNIQUE FACTS:
• Proficiency in English, Cantonese, and Mandarin Languages
• Expertise in Rheumatology with A Focus on Patients Dealing with Autoimmune Conditions
• Providing Healthcare Services to Patients in Various Fraser Valley Regions, Including Surrey, White Rock, Langley, Cloverdale, and Delta.
Specialty:
Myositis, Sjogren's Syndrome, Inflammatory Myositis, Osteoarthritis, Rheumatoid Arthritis, Lupus, Systemic Sclerosis, Spondyloarthropathies (Ankylosing Spondylitis and Psoriatic Arthritis), Crystal Arthropathies (Gout and Pseudogout), Infectious Arthritis, Juvenile Idiopathic Arthritis, Polymyalgia Rheumatica & Vasculitis
Contact:
Working Hours:
Mon-Fri: 8:30am - 4:30pm
Sat & Sun: Closed
TBR® Inspection Report: