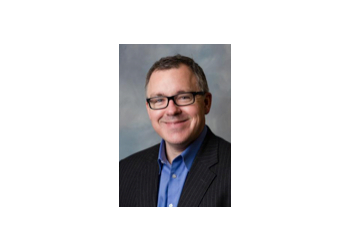 Dr. John Diggle's educational journey led him through a path of excellence, commencing with his genetics and cell biology studies at the University of Calgary, followed by comprehensive training in medicine and neurology within the same esteemed institution. He pursued specialized expertise in neuromuscular disease and epilepsy during subspecialty training at the University of New South Wales in Sydney, Australia. Dr. John maintains an active practice encompassing both general neurology and his subspecialty focus on grappling with intricate neurological disorders. His dedication extends beyond patient care, resonating in his fervent aspiration to refine the current medical landscape, thereby offering a comprehensive and holistic approach to those under his care. Dr. John Diggle assumes the mantle of a clinical assistant professor within the University of British Columbia Department of Medicine. His ardor for medical education is an intrinsic part of his professional identity, actively engaging in various dimensions of this noble pursuit. Dr. John Diggle's expertise finds its canvas within the precincts of Coastal Clinics, a bastion of advanced facilities poised to deliver superlative patient care.

UNIQUE FACTS:
• Clinical Assistant Professor in The Department of Medicine at The University of British Columbia
• Accept New Patients
• Over 16 Years of Experience.
Specialty:
CONDITIONS:
Epilepsy, Extra-Pyramidal Disorders, Headache, Neuromuscular Disorders, Cerebral and Bell's Palsy, Nerve Conduction Studies, Myasthenia Gravis, Inherited Neurological Disorders, Developmental Delays, Autism Multiple Sclerosis, Parkinson Disease, Dystonia & Chronic Migraines
Contact:
Working Hours:
TBR® Inspection Report: