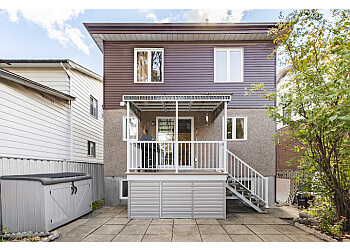 RenoAssistance emerged as a solution to the challenge of linking homeowners with reputable and dependable contractors Established in 2010. Overseeing the operation is Eric Perigny, the COO and Founder of RenoAssistance. Their primary objective centers around ensuring your renovation endeavors are not just successful but exceed your expectations. To achieve this, RenoAssistance maintains stringent criteria that contractors must consistently meet. These criteria encompass factors such as legal history, comprehensive insurance coverage, financial stability, positive customer feedback, exceptional work quality, strong supplier relationships, and more. These assessments are conducted on an ongoing basis, reflecting their commitment to maintaining high standards. Furthermore, the contractors associated with RenoAssistance are limited to projects within their licensed scope in their respective provinces. This further guarantees expertise and specialization. The ultimate aim is to present you with a seamless, fruitful project experience from the initial stages to its completion, underscoring their dedication to your satisfaction and the success of your undertaking.

UNIQUE FACTS:
• insurance coverage
• Immediate Quote.
• 53-Point Verification Process
• Serve 12 Locations
• Award Ownes Company.
Specialty:
New Build, Addition, Conversion, Kitchen, Bathroom, Basement, Brick Siding, Carport Installation, Architectural Technologist, Structural Engineer, Modular Home Construction, Multigenerational Homes, Garage, Multi-Dwelling, Accessibility, Commercial & Industrial
Contact:
Working Hours:
Mon-Thu: 8:30am - 8pm
Fri: 8:30am - 5:30pm
Sat: 9am - 2pm
Sun: Closed
TBR® Inspection Report: