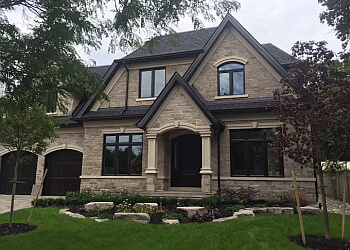 Brundale Fine Homes Ltd. stands as a prominent custom home builder situated in Stouffville, Ontario. Guided by Tony Bruno, who serves as the director and principal, their dedicated team is at your service for all your custom home construction and renovation requirements. The company offers a comprehensive range of design and construction services, encompassing design, build, project management, custom homes, renovations, and additions. Their commitment revolves around ensuring mindfulness in every phase of the construction process to instill a sense of security in their clients. Brundale Fine Homes Ltd. excels in crafting awe-inspiring, iconic residences that blend traditional mastery with contemporary aesthetics and practicality. They possess a unique ability to provide the personalized attention that your dream home deserves. Their specialization extends to turnkey renovations, where they offer invaluable assistance in design and layout without additional charges. Whether your goal is to rejuvenate an older dwelling or erect a modern masterpiece, their meticulous attention to detail guarantees exceptional results that surpass your expectations.

UNIQUE FACTS:
• 100% Price Guarantee
• Showroom Convenience
• On-Time Execution
• Trust & Quality.
Specialty:
Custom Homes, Design, Build, Project Management, Renovations and Addition, Bathrooms, Renovations, Kitchens, Landscaping, Basements, Roofing, Interior and Exterior, Floors & Remodeling
Contact:
Working Hours:
Mon-Fri: 8am - 6pm
Sat & Sun: Closed
TBR® Inspection Report: