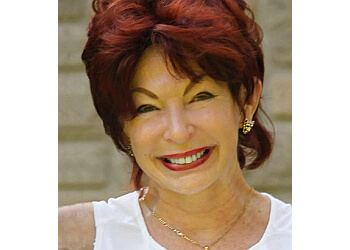 Hypnotherapy by Dianne enjoys a strong reputation as a prominent hub for Hypnotherapy services in Newmarket, ON. At the helm of this reputable clinic is Dianne O'Toole, a certified Hypnotherapist with an impressive track record spanning over 16 years in the field of Hypnotherapy. Throughout her extensive career, Dianne has guided numerous clients toward positive transformations in their lives. Dianne's expertise in hypnosis has yielded remarkable results, aiding clients in conquering various challenges, including stress, anxiety, smoking addiction, weight loss, anger management, insomnia, grief, and phobias. Moreover, Hypnotherapy has proven highly effective in helping individuals overcome fears such as fear of flying, public speaking, needles, and more. Dianne's journey in Hypnotherapy commenced with training at Positive Changes in 2000, followed by further development at the Hypno Healing Institute in 2001 under the guidance of renowned expert Debbie Papadakis, who has earned recognition on prominent platforms like CNN, City TV, and Oprah's O Magazine. In 2001, Dianne also attained her certification in Past Life Regression, showcasing her dedication to expanding her skill set. Dianne's fascination with the incredible potential of the human mind motivated her to merge this interest with her deep-rooted passion for aiding individuals in their pursuit of a more positive and fulfilling life. Her contributions to the field have earned her appearances on programs like "Healing Sense" on Rogers Television. On a personal level, Dianne's role as a mother raising two daughters has reinforced her belief in cultivating self-confidence and fostering a positive self-image while dismantling limiting beliefs.

UNIQUE FACTS:
• Use a Combination of Traditional and Modern Techniques to Heal Patients
• Highly Trained to Serve Their Patients Needs
• Offers Free Consultations.
Specialty:
Smoking, Stress Management, Eliminating Fears, Manage Anxiety, Public Speaking, Motivation, Self-Confidence, Learning, Alcohol Abuse, Concentration, Anger Issues, Children's Issues, Weight Control, Change Habits, Insomnia, Improve Mood, Relationships, Stage Fright, Procrastination, Self- Esteem & Memory
$Price:
Contact:
Working Hours:
Mon-Fri: By Appointment
Sat & Sun: Closed
TBR® Inspection Report: