Anchor Your Success
Anchor Your Success operates as a transformative force, crafting novel life experiences for its clientele situated in Richmond Hill, Canada. Anchor Your Success is one of the Three Best Rated® Hypnotherapy in Richmond Hill, ON.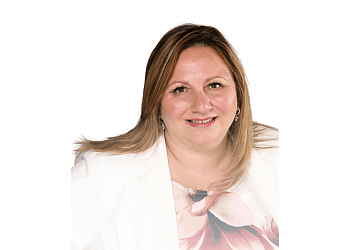 At the helm is Teresa Scaini, a master coach and trainer certified by the board. With expertise in Neuro-Linguistic Programming and Hypnosis, she orchestrates guided meditation series integrated with hypnotic suggestions. These powerful techniques are employed to foster relaxation, self-management, heightened self-esteem, and a bolstered sense of confidence. Teresa Scaini's skill set extends to aiding individuals in conquering challenges like smoking cessation, weight loss, and stress management. The distinctive approach employed by Anchor Your Success sets it apart as one of Canada's select 400 elite Board Designated Coaching and Training Institutes. The mission of Anchor Your Success centers around dismantling the barriers that hinder personal progress or keep individuals entrenched in their current state. Through their guidance, clients are empowered to embark on a transformative journey. If you seek to unleash positive change and overcome limitations, don't hesitate to reach out to Anchor Your Success for their array of hypnosis services.


Blow out old limiting beliefs
Replace old patterns and strategies
Learn a new thought process to succeed
Use the Law of Attraction properly
Work with both Conscious and Unconscious Mind
Book Hypnosis or Coaching Call Now
Free Hypnosis Recordings.
Relationship Rescue

Preparing for Pregnancy with Hypnosis

Bad Habits

Anxiety

Stress

Pain Management

Smoking Cessation

Reiki

Weight Release

Neuro-Linguistic Programming

Tapping Into Your Creativity

Self-Healing

Hypnosis for Kids

Learning

Bed Wetting

Nail Biting

Life Coaching

Increased Focus & Hair Pulling
Teresa was wonderful to work with. She was very thorough in our initial consultation and was able to target my needs without any problems. She said that I was an easy subject during our Hypnotherapy sessions, but I believe that she was the easy one to work with. We worked well together and her abilities and techniques far surpass any other therapists that I have worked with in the past. I see her truly as a highly skilled professional and my "go to" person when I need help. Thank you Teresa for all that you have done for me! Thanks to you, I'm back on course.
Fabulous experience!! I have had a Hypnotherapy and a Time Line Therapy Session with Teresa and both have been amazing. I am relaxed with a lightened load and look forward to continue working with her for my own well being. I look forward to partnering with her and referring my own clients to her. What an amazing supportive person!!
I had such a wonderful experience with Teresa. At the end of each session I felt that I was a new person with lots and lots of energy. She also gave me some hints regarding self-worth that I was struggling with. The energy that she shared with me and the advice that she gave me was phenomenal and has had amazing impact on my daily operation. I recommend her service to every one who struggle with stress and needs some relief.
1 hour Hypnosis Session $130.00
1 hour Coaching Session (Online) $130.00
30 minute Coaching session (Online) $75.00
1 hour Coaching Session (Phone Call) $130.00
30 Minute Coaching Session (Phone Call) $75.00
Individual Hypnosis Recordings $250.00
Nearby Hypnotherapy in Richmond Hill: