Balanced Body Mind Spirit
Balanced Body Mind Spirit is a well-known Hypnotherapy in Richmond Hill, ON. Balanced Body Mind Spirit is one of the Three Best Rated® Hypnotherapy in Richmond Hill, ON.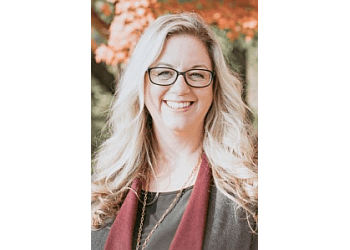 Nicole Meltzer and Elliott Meltzer are esteemed Hypnotherapists. Nicole Meltzer brings a diverse skill set to her practice, including being an intuitive Coach, Registered Clinical Hypnotherapist, and Reiki Master. Notably, she is the creator of the transformative program Flow, which has garnered international recognition. Nicole's work has enabled countless individuals to access and trust their intuition through her intuitive circles, guided meditations, programs, and presentations. Her bestselling book, "Intuitive Languages," guides readers through developing their unique intuitive language. Nicole's enthusiasm lies in demonstrating the ease and joy of intuitive communication, empowering her audiences with new skills and insights while enjoying an entertaining experience. Elliott Meltzer is a multidisciplinary practitioner, serving as a Master NLP and Hypnotherapist, Mindset Performance Coach, Past Life Regression Guide, Reiki Master, Consultant, and Mentor. With over 22 years of experience, he has specialized in elevating personal consciousness and performance thinking. Elliott's expertise extends to various realms, from working with athletes, actors, and entrepreneurs to law enforcement, front-line workers, senior executives, and youth and children. His integrative approach amalgamates diverse modalities like NLP, neuroscience, psychology, EFT, guided imagery, ancestral wisdom, and more, culminating in profound and lasting transformation. His dedication to holistic care touches every aspect of a person's being. Balanced Body Mind Spirit offers a complimentary 30-minute consultation, either by phone or in person, at a mutually convenient time.


Workshops
Free talks
Email or Facebook for a free consultation.
Anxiety

Anger

Fears

Phobias

PTSD

Intrusive/Repetitive/Unwanted Thoughts

Feelings

Eliminating Unwanted Habits

Addictive Behaviours Such as Smoking

Negative Self-Talk

Intuitive Development

Performance Enhancement(Skills

Sports

Acting

Law Enforcement)

Enhancing Self-Awareness

Expanding Consciousness and Connection

Improving Motivation

Focus

Goal Setting

Achievement

Better Decision Making & Improving Relationships
I had a problem and struggled with it for a long time. I could not resolve it by myself. After one session this problem is gone. Also, I participated in a webinar. I really liked it! I am lucky to meet these people!
Mon-Fri: 7am - 9:30pm
Sat & Sun: Closed
Nearby Hypnotherapy in Richmond Hill: