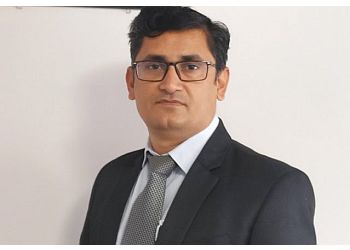 Mekhiya Immigration Services, headquartered in Waterloo, is a comprehensive immigration firm that delivers an extensive spectrum of immigration solutions. Their dedication revolves around realizing your Canadian aspirations through legitimate and ethical means. Operating under the aegis of the Immigration Consultants of Canada Regulatory Council, they are authorized to provide immigration counsel. Their modus operandi is founded on transforming your Canadian dream into a lawful and moral reality, extending assistance in navigating the Provincial Nomination Visa process. Mekhiya Immigration is committed to providing transparent and morally upright services, fortified by the substantial expertise accumulated over time. Their offerings also encompass the Canadian Experience Class, designed for skilled workers boasting Canadian work experience and aspiring to attain permanent residency. Leading the charge is Shailesh Mekhiya, the Founder and Director of Mekhiya Immigration Services. His mission centers on addressing clients' immigration requisites. Leveraging his knowledge and robust network, Shailesh has effectively transformed the Canadian dreams of numerous individuals into tangible realities.

UNIQUE FACTS:
• Specialized team devoted to specific visa categories
• Dedicated staff that provides end-to-end customer service.
Specialty:
Provincial Nomination, Federal Skilled Worker, Canadian Experience Class, Business Immigration, Lmia's, Self Employed Class, Express Entry, Caregiver Class, Entrepreneur Class, Study Permit, Atlantic Immigration, Spousal Sponsorship, Parents Sponsership, Work Permit & Citizenship
Contact:
Working Hours:
Mon-Fri: 10am - 6pm
Sat & Sun: Closed
TBR® Inspection Report: