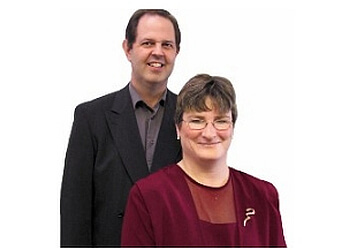 Tax Care Inc. holds a prominent reputation as a recognized tax preparation service located in Waterloo, Ontario. With a history tracing back to 1991 for tax preparation and 1992 for disability tax credits, their team of experts is well-versed in the domain. Their specialization lies in personalized income tax services that encompass a comprehensive view of your familial circumstances. This approach ensures the optimization of tax credit benefits across the board. Their expansive list of tax credits includes, but certainly isn't confined to, disability credits, caregiver credits, and medical credits, encompassing aspects such as nursing home fees. Furthermore, they diligently evaluate government-issued notices of assessment and reassessment, confirming the validity of the submitted claims. One of the distinguishing aspects of Tax Care Inc.'s service is its flat fee structure, offering clarity and predictability in terms of cost.

UNIQUE FACTS:
• Fast and Friendly Staff
• On-Site Services
• Online Consultations.
Specialty:
Taxation Services, Disability Credits, GST and HST Returns, Employment Expenses, T5's, Payroll, Financial Statement, Bookkeeping, T4A's and T5018's, Personal and Corporate Taxes, Capital Gains, T4's, Rental Properties, Disability, Monthly Remittances, Small Business Tax & E-filing of Tax Returns
Contact:
Working Hours:
Mon-Thu: 9am - 5pm
Fri-Sun: Closed
TBR® Inspection Report: