Charles W. Pley - IMMIGRATION SOLUTIONS LAW GROUP
Charles W. Charles W. Pley - IMMIGRATION SOLUTIONS LAW GROUP is one of the Three Best Rated® Immigration Lawyers in Oakville, ON.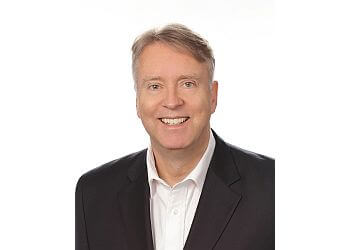 Pley serves as the pioneer and principal attorney spearheading the Immigration Solutions Law Group. With a career spanning nearly 25 years, Charles holds a wealth of experience within the realm of Immigration Law, encompassing roles both within governmental spheres and private practice. Distinguished as an award-winning Immigration Professional, he boasts accreditation from the Law Society of Upper Canada as a certified specialist in Immigration and Citizenship Law. Renowned for his expertise, Charles is prominently recognized within Canada's legal landscape, being highly recommended by his peers and attaining acclaim in the Thomson Reuters Lexpert Directory of leading lawyers, cementing his status as one of the nation's most esteemed immigration lawyers. The collective strength of the Immigration Solutions Law Group is fortified by a team comprising prominent Canadian and U.S. immigration lawyers alongside seasoned consultants. Their collective acumen, particularly in the realm of investment-based immigration, has merited them prestigious appointments as panel immigration counsel for HSBC Global Immigrant Investor Services programs, in addition to key roles in leading U.S. EB-5 Investor regional center projects.


For a complimentary overview of USA, Canadian or International immigration legal solutions for your circumstances,
The firm offers responsive and cost-effective.
International Students

Investors Program

Executive Transfers

Work Permits

Family Reunification

Retention of Permanent

Resident Status

Skilled Worker Visa

Self Employed Cases

Provincial Nominee Programs

Skilled Worker

Canadian Experience Class ("CEC") Categories

Provincial Nominee Programs (PNP)

Citizenship & Naturalization
Absolutely astounding work, professionalism, respect of privacy and humanity. I will never have had my Permanent residency without Elise and Jackie's help. Elise is an amazing lawyer, i recommende her right away with no shadow of a doubt. Thank you for all your help and time you gave to my case.
I highly recommend Charles Pley and his team of immigration lawyers. He was extremely knowledgeable, experienced, and efficient, helping me through the long immigration process with ease. I have nothing but praise for his level of professionalism and commitment to his clients. I am happy to say I am now a Canadian permanent resident, thanks in no small part to Charles' invaluable advice and assistance.
I highly recommend Immigration Solutions Law Group, especially, Elise's team with Jackie and Joy. I am very pleased with their knowledge, attention to detail, quick processing and quick responses to my numerous queries in addition to great guidance along the way for all aspects of our PR application.
Nearby Immigration Lawyers in Oakville: