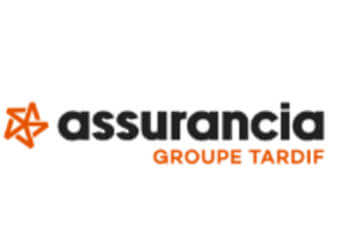 Assurancia Groupe Tardif stands as a premier Insurance broker in Gatineau, Quebec, renowned for their exceptional services. With a dedicated team of skilled brokers, they specialize in identifying insurance solutions that align perfectly with your unique requirements, ensuring the best value for your investment. Operating in close collaboration with esteemed insurance providers across Quebec, Assurancia Groupe Tardif has thrived for an impressive 70 years and has established a strong presence with 8 branches. Assurancia Groupe Tardif's experienced brokers diligently seek out insurance coverage that caters precisely to your needs, providing you with the ultimate sense of security and tranquility.

UNIQUE FACTS:
• It Is the 12th Largest Brokerage Firm in Quebec
• They Are a Team of 135 Brokers
• They Specialize in Property and Casualty Insurance.
Specialty:
Automobile, Leisure Vehicle, Habitation, Solution Assurance Auto, Agricole, Retailers and Wholesalers, Entrepreneurs, Industrial and Manufacturing, Transport, Cyber ​​Risks & Commercial Vehicle
Contact:
Working Hours:
Mon-Fri: 8:30am - 6:30pm
Sat: 9am - 4pm
Sun: Closed
TBR® Inspection Report: