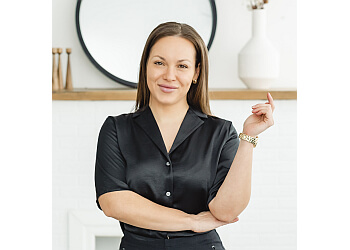 Josiane Duchesneau-Multi-Prêts Hypothèques works as a mortgage broker within Multi-Prêts Hypothèques, situated in Gatineau, QC. Functioning under the umbrella of Multi-Prêts Hypothèques, her primary goal is to discover the most suitable mortgage loan for clients without any associated fees. Upon meeting with her, you gain the advantage of accessing products from around twenty different financial institutions during a single appointment. This approach ensures that you secure a mortgage tailored to your requirements, ultimately leading to potential savings amounting to thousands of dollars.

UNIQUE FACTS:
• Offer You the Best Possible Mortgage Rates
• Mortgage Calculators
• Fast and Efficient Service.
Specialty:
New Purchase, Refinance, Renewal, Renovations, Debt Consolidation, Investments, Buying a Second Home, Renovate Your Home, Consolidate Your Debts & Real Estate Investments
Contact:
Working Hours:
Mon-Fri: 7am - 9pm
Sat & Sun: 9am - 5pm
TBR® Inspection Report: